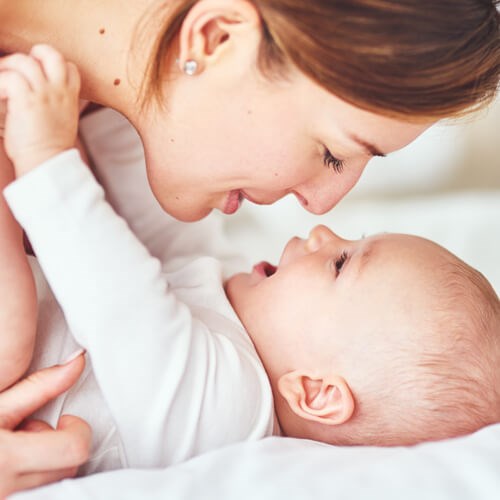 Welcome to FIRM
---
Frisco Institute for Reproductive Medicine | 972-318-2251
We understand there is more to male and female infertility than treating the condition. We provide compassionate, personalized care every step of the way. At the Frisco Institute for Reproductive Medicine (FIRM), we are fortunate to have an exceptional team of experienced doctors and scientists with access to a world-class, state-of-the-ART (assisted reproductive technologies) laboratory where collaborative efforts have helped build many families. If you would like to learn more about your reproductive health, we can provide you with a private consultation at our Frisco, McKinney, or Dallas, TX office with one of our board-certified reproductive endocrinologists.
FIRM has some of the best IVF success rates in the United States. As required by law, we report our rates annually to the Centers for Disease Control (CDC) and these results are also made available to the Society for Assisted Reproductive Technologies (SART). We invite you to learn more about FIRM.
Request Consultation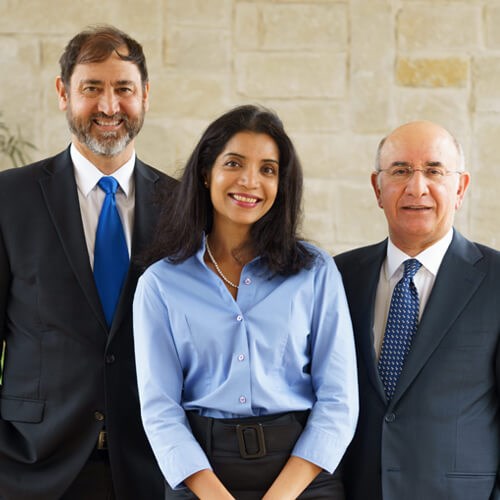 Our Doctors
Meet our doctors at FIRM. Our board-certified Reproductive Endocrinologists, Dr. Rinku Mehta and Dr. Ali Guerami provide years of experience and clinical expertise in the realm of infertility diagnosis and treatment. Our Laboratory Director and CEO of FIRM, Dr. Marius Meintjes, has more than 25 years of experience in reproductive physiology and embryo biotechnology. He as applied this knowledge over the years to the benefit of many patients.
At FIRM, we are confident in our high-quality clinical and excellent laboratory capabilities. Our goal is to help as many couples as possible achieve the dream of a healthy baby.
Consequently, we offer treatment to a patient with all the tools at our disposal, even if that patient does not necessarily have the highest chance to achieve success. As long as patients have a realistic and true expectation of their chances, we are obligated to offer them an opportunity. Therefore, we do not exclude patients from treatment for fear of affecting our statistics.
We consider it our responsibility to inform the couple of their prognosis, based on the clinical information and experience that we have, and then allow the patient to decide to pursue treatment or not. We "never say never." Remarkably, sometimes the couple with a very poor prognosis ends up achieving a successful pregnancy.
Reviews
Dr. Mehta - Dr. Mehta is a wonderful, compassionate, smart physician who will go above and beyond for her patients. We had a negative experience with a previous clinic and spent a lot of time researching where to go next. When we saw FIRM's success rates and researched Dr. Mehta and the clinic's embryologist, we were really excited to have an initial consultation with Dr. Mehta. From the moment we stepped into her office, we knew we had found the right fertility clinic. Dr. Mehta was knowledgeable but compassionate. We spent over 45 minutes with her during our first appointment going over our previous IVF cycle and hearing our options for our future treatments. What I really like about Dr. Mehta is she does not try to rush you into a treatment plan. She gave us our options and encouraged us to discuss and think about them before jumping into another IVF cycle. This simply does not happen at many clinics and we appreciated her telling us that we had time and did not need to rush into anything. We ended up going through a round of IVF with Dr. Mehta. IVF is stressful, but Dr. Mehta and her clinic staff make it as easy as they can. The nursing team is wonderful. They are compassionate and organized and are great communicators. We were out of state patients (much more complicated), and I was worried that things would slip through the cracks because I could not ask questions face to face. This was not the case at all. All I needed to do was pick up the phone and I could reach my assigned nurse. I didn't reach an answering machine or have to use a portal, I could just call. I really cannot speak more highly of Dr. Mehta and her amazing clinic. Everyone from the receptionist to the finance manager to the nurses to the anesthesiologist was wonderful. We felt like they truly cared about us and our future family. My husband commented several times that at our previous clinic he just felt like he was "there" but that at FIRM he felt like he was an important part of the team. We are currently 9 weeks pregnant with our little miracle thanks to Dr. Mehta!
Dr. Mehta is a great Fertility Doctor! She is very ethical and will try her best to help her patients. We are a young couple but have an issue, We did the first IUI with her and "Bam!" just like that and wife is pregnant. Successful upon first cycle. Highly recommended!
In addition to being a fantastic physician, her bedside manner is amazing. We adored her and her staff and now have a precious baby boy thanks to them!
Dr. Mehta helped us achieve our dream! She is a wonderful person who truly cares about her patients. I appreciated her strive for perfection before moving forward with our embryo transfer in order to ensure our beautiful baby had the best chance for success. We will forever be grateful to her and her staff.
Every single visit I've had with them has been positive. Procedures are done quickly and efficiently and I really enjoyed getting to know their team.
4.9 Average Rating