Customized IVF Cycle Helps Overcome Unexplained Infertility in Dallas, TX*
Procedure Details
"Unexplained infertility. No one had any answers for us about why this was happening," says Marisa, recalling follow-up appointments with physicians at fertility clinics. "Most of them said, 'If you really want to become pregnant, you should use donor eggs.' "This was all happening when I was 31 and 32," she continues. "I thought, I'm too young to give up right now." Over three years, Marisa, which is not her real name, and her husband, both physicians themselves, went to four different fertility clinics in New York. After six unsuccessful in vitro fertilization (IVF) cycles – one pregnancy ending at 17 weeks due to fetal deformities – and a cross-country move to Dallas-Fort Worth, Marisa decided to put her career on hold, ""When I first started IVF, I didn't realize how time consuming it would be," she says. "I didn't know how many days I would have to go in for blood work and ultrasounds. It was difficult juggling a full-time career and all of the IVF-related appointments."
More
Marisa and her baby girl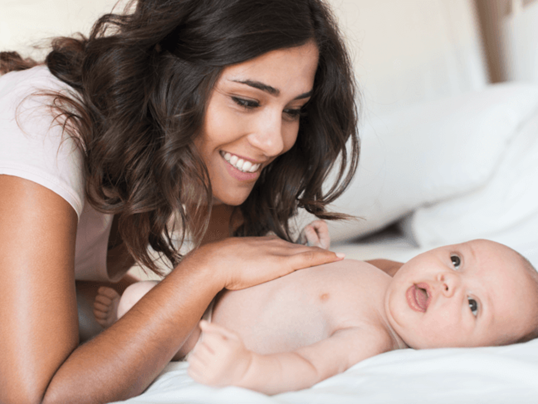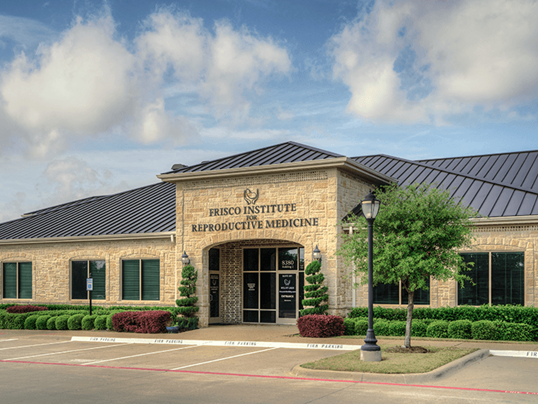 After moving to a brand new city, they decided to start the process again. "We wanted to take our time to find our new infertility doctor," says Marisa. "We researched all the doctors in the area and we met with three different doctors to get their opinions."
The couple chose Frisco Institute of Reproductive Medicine (FIRM) for one simple, but very significant, reason. Dr. Rinku Mehta had derived the same assessment and plan as the couple had concluded themselves.
"Dr. Mehta was realistic and she offered hope. She understood, given our six failed cycles, that we'd been through a lot," recalls Marisa. "But she wanted to give us a chance with our own eggs and sperm for our one last cycle."
Marisa and her husband had collected and analyzed the data about their previous, unsuccessful attempts at getting pregnant. Their spreadsheet encompassed all the potentially significant variables, including hormone levels, differing types and doses of medications, and follicle size at the time the trigger shot was given.
"Why," the couple asked, "did the first IVF cycle in New York result in a pregnancy but not the others? Why, during other cycles, did all their fertilized embryos suddenly stop developing at the same stage?" This issue had likely been seen by a few of the most experienced doctors in the field.
"We thought we should wait until the follicle size was larger," says Marisa. "Let's trigger at a larger follicle size and change the protocol."
Dr. Mehta had the same conclusion. They would try again but on a longer protocol with a customized IVF cycle. She prescribed growth hormones for Marisa, and FIRM Laboratory Director Dr. Marius Meintjes suggested an additional, new approach on half of the embryos to spur their growth in the lab.
Help from support group & supportive doctors
"They really brainstormed and did everything. They knew that there were multiple factors that could make a difference in a successful outcome," Marisa says. "We wanted someone to really think about it and learn from all of our past cycles."
After months of working closely with Dr. Mehta and the entire team at FIRM, the couple felt confident to try for their seventh IVF cycle. They were able to freeze six embryos that grew to the blastocyst stage, the ideal stage for embryo development before IVF transfer.
"That was probably the best news we'd ever gotten, that we had embryos that matured enough to be frozen. We had hope, and we thought maybe there really wasn't anything wrong," says Marisa.
On the second frozen embryo transfer, the embryo implanted. Marisa was pregnant, and the real waiting and watching began. The couple was cautiously optimistic during their pregnancy due to their previous attempts at getting and staying pregnant.
Everything went as planned and the couple are extremely grateful to have welcomed a healthy baby girl into their lives, Marisa says.
They still have four frozen embryos at FIRM, and when they're ready for a second child, they'll likely go back for another embryo transfer. A routine they'll keep, says Marisa, is their involvement in the FIRM support group.
"I wish that no one else would have to go through what we endured," says Marisa. "It's a hard reality and that's why you need a support system. We went through two years of treatment before telling anyone, but we got to a point where we needed more support and tried to open up to more people."
The counselor at FIRM holds a free infertility support group and is open to anyone, not just existing patients of the clinic.
"Friends in the support group – people who were going through the same journey – made the difference," says Marisa. "After a failed cycle you feel like you never want to do it again. I want my story to give hope to others."