Road to Parenthood - IVF in Frisco, TX*
Procedure Details
Stories From The Road To Parenthood Here at the Frisco Institute for Reproductive Medicine, we're starting a new series where we will be sitting down with some of our patients and sharing their stories. Infertility affects one in eight couples, yet almost every patient that comes through our doors tells us how lonely, and impossible the journey to parenthood can feel. We wish it didn't have to be that way. We at FIRM believe that not only is the journey to parenthood possible, but you are not nearly as alone as you think. We had the unique opportunity to sit down with our first guest, Jenifer Robison. To really understand Jenifer's story, you first have to get to know the person. Jenifer is a fast mover and has an amazing ability to multitask. She's a jovial personality and doesn't miss a chance to laugh. You really get the feeling that Jenifer is someone who lives life to the fullest, and one gets the impression that she doesn't leave many situations having not given her all. It makes sense when you learn more about her story. A highly educated woman, radio personality, and world traveler, Jenifer had been living life in the fast line. As Jenifer tells it, her life was a very fulfilling and rewarding one. Yet, as the years clicked by, Jenifer and her husband, Brian, decided it was time to add another endeavor to their life portfolio—a journey to parenthood.
More
Jenifer, Brian, & baby Jordan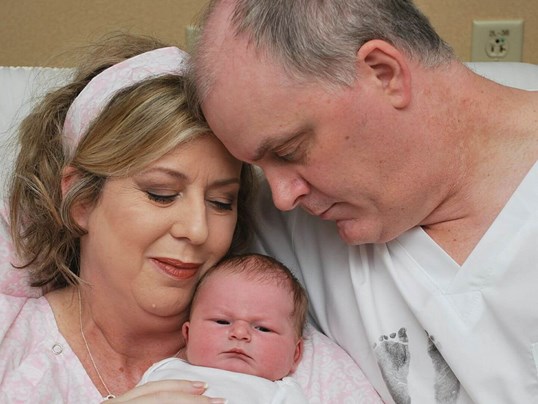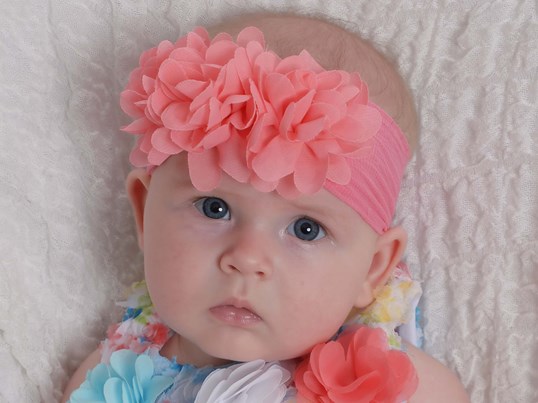 Jordan's first Christmas!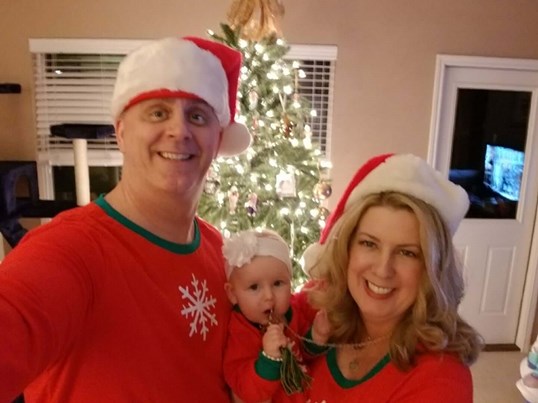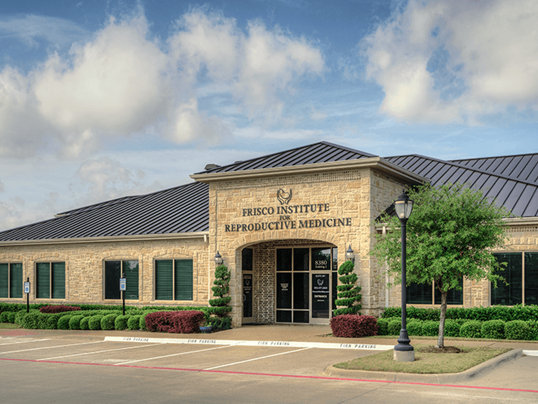 At this point we stopped Jenifer and asked if she had that "alone" feeling that so many of our patients describe to us. Jenifer said that, at first, she did feel alone. But what really helped her was to look at the facts behind infertility. As she tells it "I'm fascinated by the science. Women feel ashamed—everyone else is having babies. I'm not. What is wrong with me?" But as she goes on to explain, "humans are really bad at reproducing. The fact that anyone has a baby is a miracle. When you look at it from a scientific point of view, for me it wasn't weird. Infertility is natural." That made her more determined to do something. Because of Jenifer's age, in her words, "there was no room to waste time and money." They had to move fast.
Brian really wanted to be genetically part of the equation, so they opted to go the egg donor route. The egg donor process was a special for Jenifer and her husband. Jenifer was able to select a donor that that was similar to her in appearance. They progressed through the cycle and soon learned that she was pregnant with a baby girl. Jenifer and Brian named her Jordan.
Jenifer says that people are "grossly misinformed" about infertility treatment. "People just know that it is expensive and they can't afford it." At first Jenifer shared that sentiment. She thought, "we're not millionaires and can't afford it." But as she and Brian started doing the math, they realized that they could make it happen. It took some saving and savvy budgeting, but in the end the financial hurdles had very feasible solutions.
There were two more big questions we had for Jenifer. The first was, what really helped you work through your fears? "Information," she said. Jenifer went on to explain, "when you have information, your fears are calmed. Your brain can go to crazy places if you are not informed." One of the main reasons Jenifer was open to sharing her story was that she wants others in her position to know what to expect. She says, "people reach out to me privately all the time. But in public, we have a tendency to be all hush-hush about infertility."
The second question we had for Jenifer was this: was it hard not being genetically part of your baby? Jenifer did not hesitate a moment before giving her answer. "Do I want a baby, or do I want a something that is genetically mine?" She goes on, "For me, it is all about who is there for you, who feeds you, who changes your diapers, who loves you…because that is what being a parent is all about. She might not be mine genetically, but she's mine. And I am in awe of her."