Nine Reasons FIRM Stands Out in the Dallas IVF Clinic Crowd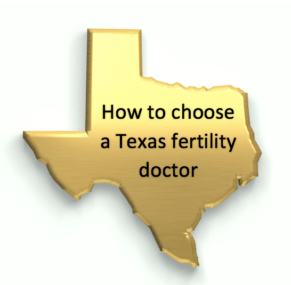 I'm biased, no question about it. Frisco Institute for Reproductive Medicine (FIRM) is one of the most outstanding fertility & IVF clinics in the area, if not the country, in my opinion. In Texas alone, there are 36 fertility clinics, last time I counted.
But you shouldn't be biased when it comes to selecting a fertility clinic for the all-important care involved in helping you overcome infertility to have a child.
The DFW metroplex has always been fortunate to have many medical specialists in every field, and healthy competition pushes everyone to strive to give the best patient care and customer service. For patient benefit, I believe competition is a good thing. In the field of infertility treatment, patients have many choices and each of us has something slightly different to offer.
At FIRM we take pride in keeping the practice small enough to be able to personally see each patient at every visit and give her or him the attention needed. I am fortunate to work with a cutting-edge in vitro fertilization (IVF) lab and know that patients are getting the very best technology has to offer. I would like to compete with my competitors on these positives that I have to offer.
But now, in this world where medicine is becoming a business, we must compete with practices that are designed as much for profit as for patients, structured from top to bottom for that bottom line return. That's okay, because as they say, To each her own.
But the playing field is crowded and the options can be hard to objectively evaluate from a laptop in your living room. So, I'm going to give you advice on how to find your own fertility clinic. First, here are nine reasons why we stand out in the DFW crowd:
Extremely personalized care
Seeing your doctor at every visit
State-of-the-art, on-site lab
Affordability of the services
Reviewing all treatment options with patient and offering other cost-effective treatment options other than IVF
Experienced, dedicated and compassionate team
Top doctor awards and board certified in reproductive endocrinologist and infertility (that last word is key)
How to pick a fertility clinic
Even if you have a referral to a specific clinic from your OB-GYN, it's still important that you do your own research. Following are things you ask yourself – and the practice you are considering – when choosing a Dallas area fertility clinic.
What are the IVF clinic's success rates?
We report our IVF success rates to the Society for Assisted Reproductive Technology (SART). This means data is overseen by the field's most respected governing body and regulated accordingly. You can trust it. If the IVF clinic you are considering is not reporting to SART, you should ask why – at the very least.
Does the clinic offer competitive pricing packages?
Why is that important? Because fertility care is expensive, often much more so for individuals whose healthcare insurance doesn't cover fertility treatment costs. That's probably the majority of infertility patients. Look for options to help you bring down the cost or spread it out.
Does the clinic offer services that are most important to you?
They're all going to offer IVF, the most effective and most costly treatment. But what additional reproductive technologies are employed to help you succeed? Does the clinic stress starting with the least expensive/invasive treatment first, or does it jump right to IVF? Maybe stress reduction, weight management or oral medications can get the job done.
What other resources does the clinic have to offer?
You're on the internet poking around for solid information if you're reading this. Patients are thirsty for information, and rightly so. Does the fertility & IVF clinic you are considering offer educational content, events and seminars to help you get the most current information? How about counseling, an often overlooked aspect of infertility care? While you're at it, ask about support groups.
What should you ask your Ob-Gyn who refers you to a particular IVF clinic?
Infertility treatment isn't the kind of health topic one always wants to share with family and friends (I know). And since those are the people we most often turn to when seeking a medical referral, that often leaves potential patients with an uncomfortable gap in getting that critical first-hand account.
For most women, that makes the advice of their OB-GYN particularly valuable. When getting an OB-GYN referral, follow up with these:
Why do they choose to refer to this particular practice?
How long have they had a referral relationship with the clinic?
What have been the outcomes for their patients?
How do their referred patients feel about their comfort level at the practice and the way staff and doctors treat them?
Do the physicians at the referred to clinic see their patients at every visit, or are they cared for by other practitioners?
Does this doctor have ownership or a financial investment in the clinic they are referring to?
This last point is particularly important now, as some OB-GYNs have a financial stake in a fertility clinic they may refer their patients to. That might make you a little uneasy with such a referral.
But you can evaluate that much more effectively if you have answers to all the other questions above. Be curious, be judicious, and I hope to see you at FIRM.