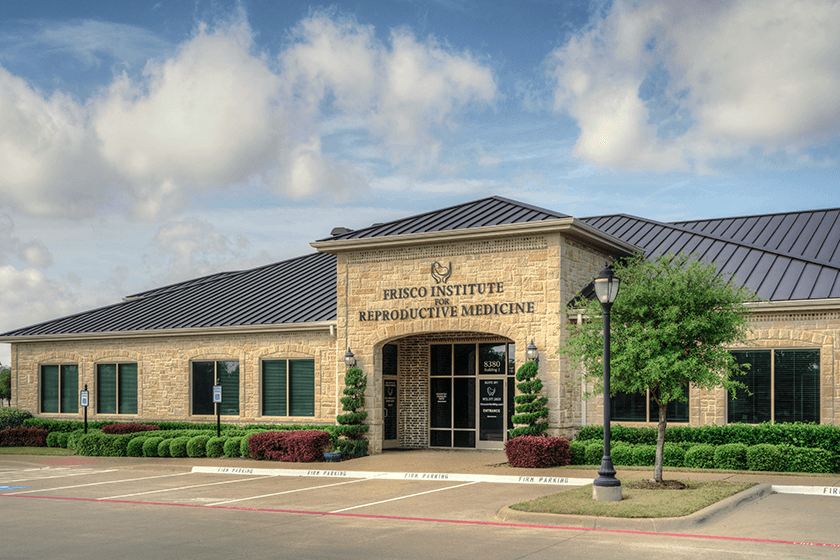 About Frisco Fertility Clinic
At Frisco Institute for Reproductive Medicine (FIRM) in Frisco, TX, everything we do is for the benefit of our patients. From our expert physicians and cutting-edge lab to our clinical staff and financial department, every person in our office is driven to help our patients, like you, succeed from the moment you walk through our doors. At each visit, you see your own fertility doctor because personal attention matters. Reproductive Endocrinologist and Medical Director, Dr. Rinku Mehta or board-certified Reproductive Endocrinologist and Infertility Specialist, Dr. Ali Guerami will keep you informed regarding prognosis and treatment options and utilize the most up-to-date technology to ensure your optimal chance of success. The Institute's Laboratory Director and CEO, Dr. Marius Meintjes, provides the highest level of care for our patients' embryos in our innovative IVF Laboratory.
At Frisco Institute for Reproductive Medicine, couples decide on the right plan of action for them, not just the most expensive treatment. We don't want the cost of fertility treatments to be a barrier to your starting or growing your family. Our financial department works with patients to ensure treatment is affordable by matching or beating competitors' prices on most procedures. We offer in-house financing plans (with no charges for 6 months) and treatment discounts, including discounts on second and third embryo cycles (if your first cycle does not succeed), military discounts, and our single embryo transfer program.
Helping patients realize their dreams of building a family is a source of great fulfillment for all of us at Frisco Institute for Reproductive Medicine. Let us help you on your journey with our:
Outstanding IVF Laboratory
On-site surgery center certified by Texas Department of Health and the American Association for Accreditation of Ambulatory Surgery
In-house counseling center
Fertility events and seminars
Facility tours
FAQ sessions
We invite you to visit Frisco Institute for Reproductive Medicine as our office is warm and inviting with fresh cut flowers, and plenty of reading material for your enjoyment while you wait. Our friendly staff will greet you in our professionally decorated reception area and offer you a nice cup of coffee or a cool beverage. We want you to feel at home and relaxed for your appointment.
View Features At This Location