Infertility Counseling & Support
Infertility Counseling & Support
Infertility can be an overwhelming and isolating experience, often punctuated by sadness, despair, frustration, shame and anger. Many couples regard this as a private matter, hiding their inner turmoil and pain from family and friends.
One of the only in-house fertility support groups & counselors in Dallas
Counseling, based on specialized training and experience, can help you explore your emotions, while learning new coping skills during this stressful time. With the emotional well-being of our clients at heart, FIRM partners with fertility counselor Reen Myburgh of Reinventions Counseling to offer one of the only in-house fertility counselors in the Dallas/Fort Worth area. We also offer one of the area's only in-house support groups, led by Reen.
---
Meet our counselor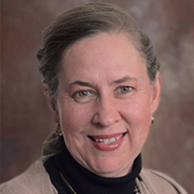 Reen Myburgh is a licensed professional counselor (LPC) with in-depth counseling experience in the fields of infertility, assisted reproduction and third-party reproduction. Guidance and clarification can also be provided on specific ethical challenges commonly experienced by people of faith.
Reen is also responsible for the psycho-education and screening of intended parents, donors, gestational carriers and surrogates.
Patients or anyone seeking support should request a counseling session
Reen is available for fertility counseling sessions for anyone seeking fertility counseling, regardless of whether or not you are, or plan to be, a patient at Frisco Institute for Reproductive Medicine.
Request a counseling session
---
Free infertility support group
"Friends in the support group – people who were going through the same journey – made the difference."
-Marisa, a participant who conceived after treatment
For further encouragement, we offer a free support group on Wednesdays, led by our licensed professional counselor. Our group provides a safe, nonjudgmental environment where men and women struggling with infertility can share ideas and experiences.
The group is open to all couples having difficulty achieving pregnancy, regardless of whether they are undergoing, or plan to undergo, fertility treatment at FIRM.
Date: Wednesdays
Time: 6:00-7:00 p.m.
Venue: FIRM Boardroom
8380 Warren Parkway, Suite 201
Frisco, TX 75034
Cost: Free (registration is required, see below)
For more information about our support group or to sign-up, please complete and submit the form below.
Register for our free fertility support group
Fertility events & seminars
Frisco Institute for Reproductive Medicine also hosts events and infertility seminars in a relaxed environment where everyone is encouraged to discuss causes and treatment for male and female infertility. Events include yoga with the doctor, seminar presentations, a tour of the FIRM facility and Q&A with our fertility specialists.
Join us