Hormones and their interactions with each other play a tremendous role in fertility. If a couple is struggling with infertility, a blood analysis to check the levels of hormones can provide valuable information about the potential cause of infertility. Hormone imbalances sometimes produce symptoms that are easy to detect. If a woman is having difficulty getting pregnant and experiences one or more of the following symptoms, she should consider a hormone analysis at the Frisco Institute for Reproductive Medicine:
Irregular or non-existent menstrual cycle
Abnormal vaginal bleeding
Drastic unexplained weight loss or gain
Men suspected of having a low sperm count, erectile dysfunction, or a decreased sex drive may need blood hormone analysis for follicle-stimulating hormone (FSH), luteinizing hormone (LH), and/or testosterone levels. We have an on-site hormone laboratory at FIRM where our patients have access to their blood test results in a matter of hours, not days. We can also rerun test results when they are in question, or repeat tests with more accurate dilutions when required for pregnancy tests. Our state-of-the-art analyzing equipment can be calibrated and optimized for fertility testing.
Follicle-Stimulating Hormones
Follicle-stimulating hormones (FSH) helps to control egg production and ovulation. FSH tests are done on day 3 of a woman's menstrual cycle to evaluate ovarian reserve. This is because FSH is released early in the cycle to stimulate the development of an egg. As a woman gets older, FSH levels increase to stimulate aging ovaries. A woman with high levels of FSH on day 3 of her cycle will likely have lower egg quantities and possibly more trouble getting pregnant than a woman with lower FSH levels. In men, FSH along with LH (luteinizing hormone) stimulates the production of testosterone.
Estradiol is the primary female hormone produced by growing follicles in the ovaries. A mature follicle getting ready to ovulate will typically produce higher amounts of estradiol. This hormone is important for appropriate development of the endometrium for a baby to successfully implant.
Luteinizing hormone (LH), which is produced by the pituitary gland, stimulates the release of eggs from the ovaries. LH levels in the blood surge about 24 – 48 hours before ovulation. LH levels in males can affect testicular function and sperm production.
Progesterone is produced by the ovaries just after ovulation to prepare the uterus for the implantation of a fertilized egg. Levels of progesterone typically peak about one week after ovulation has occurred.
Anti-mullerian hormone (AMH) is produced by the small ovarian follicles. AMH levels are an indicator of ovarian egg quantities. High AMH levels may predict that a woman will respond well to ovarian stimulation during IVF and produce more eggs during the egg retrieval than a woman with lower AMH levels.
Thyroid Stimulating Hormones
Healthy thyroid function is crucial to fertility. Thyroid stimulating hormones (TSH) may influence fertilization, implantation, and the overall health and development of the fetus. Women with a family history of thyroid disease, irregular menstrual cycles, or recurrent miscarriage should consider thyroid testing.
While androgens are typically a male hormone, they can have an influence on female fertility. In women, almost every androgen is immediately converted to estrogen, which aides in the thickening of the endometrium (lining of the uterus), regulation of the menstrual cycle, and control of the sex drive. Too many androgens can lead to anovulation (lack of ovulation) or may be an indicator of PCOS, which is a common cause of female infertility.
Blood Hormone Analysis Reviews
"Going through the IVF process is never an easy experience, but throughout the past year, Dr. Mehta has been an amazing doctor guiding us through the process and making sure we understood every step of the way. I really appreciated how much she cares about her patients and takes time to get to know them. Her front office staff is absolutely amazing they were so helpful with payment questions and forms. Not all of the nursing staff were helpful or courteous, but I don't want the few bad ones to take away from the fact that there are some great nurses on her staff."
- Anonymous /
Vitals /
May 12, 2016
"Very personable and knowledgeable - I felt Dr Mehta really tries to approach infertility at every angle she can, and because she has her own history of infertiltiy, she understands not only the physical aspects of infertility, but emotional, as well. Her care seems genuine and sincere. As her patient, even though I did not have to progress as far into infertility treatment as other patients of hers, I feel she really helped open up the door to my getting pregnant after a year of trying. In my journey, besides being diagnosed the obvious AMA (advanced maternal age), it was discovered I had diminished ovarian reserve, a functional ovarian cyst, and thyroid issues that all may have or may have not affected my fertility. I am certain these issues were not and would not have been discovered by a routine OBGYN visit, and am not sure another physician would have been as keen, as well. I would recommend her and her office for solid, compassionate, and professional infertility treatment."
- Anonymous /
Vitals /
Sep 29, 2016
"Caring doctor - Dr. Mehta's staff was very friendly from the day I first walked into the office. I felt very comfortable and well taken care of. Dr. Mehta is one of the most caring and knowledgable doctors I have been to."
- Anonymous /
Vitals /
Feb 06, 2010
"excellent docor and staff - This doctor is caring and compassionate. Dr. Mehata is an expert in her field. Her office staff is the best. I don't want to list their names, but to be such short young women, they sure have big hearts!"
- Anonymous /
Vitals /
Feb 08, 2010
"I LOVE this office - I just want to say THANK YOU for making our dreams come true. Its a blessing to meet such wonderful people at a Dr.'s office. The staff there is great. They all do a fantastic job! Keep up the good work. Thanks for everything. For once we didnt feel like a number :)"
- Anonymous /
Vitals /
Feb 08, 2010
Previous
Next
A woman should consider fertility testing if she has been actively trying to get pregnant by having unprotected, regular sex with her partner, for more than one year. If a woman is over the age of 35, she should consider fertility testing after 6 months of trying to get pregnant. Women with the following conditions may elect to get fertility testing sooner:
Diagnosed or suspected problems with the reproductive organs; uterus, ovaries, or fallopian tubes
Irregular menstrual cycle (more than 35 days apart or none at all)
Recurrent miscarriages
A partner with diagnosed or suspected infertility
The risks of blood hormone testing are minimal and include bruising and irritation at the site of the blood draw.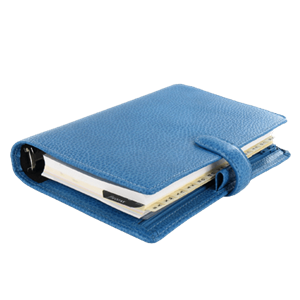 Plan Your Procedure
Recovery Time

Varies

Average Procedure Time

Varies

Post-op Follow-up

Varies

Procedure Recovery Location

Home
Contact Us
Check Your Hormone Levels
When managing infertility, our on-site hormone laboratory can access test results within 1 – 2 hours after the blood sample is drawn, which allows real-time decisions for fertility treatment. When you assess your blood hormone levels at FIRM, your tests may provide vital information that can be essential to diagnose the cause(s) of infertility and assist in the achievement of pregnancy. Call and schedule your appointment today.
Related Procedures