Infertility is defined as the inability to become pregnant after a year of unprotected sexual intercourse on a regular basis. After age 35, female infertility may be diagnosed after just 6 months of trying to become pregnant. Our experienced team at FIRM in Frisco, TX can provide you with fertility testing that will search for all relevant causes of infertility. Our reproductive endocrinologists at FIRM can perform a series of tests in order to diagnose and treat your infertility.
According to the Centers for Disease Control (CDC), infertility affects about 11 percent of women of childbearing age in the United States. In cases of infertility in a couple, female infertility factors are the cause about a third of the time. Since male fertility problems are also a common cause of infertility in couples, it is necessary to test both the male and female partners before starting treatment. We can help determine the underlying cause of female infertility (problems can include ovulation disorders, hormone imbalances or structural issues with the woman's reproductive organs).
While some women show no symptoms, some possible indicators of infertility in women can include:
Menstruating irregularly or not at all
Menstrual cycles that are longer than 35 days or shorter than 21 days
A history of pelvic inflammatory disease, endometriosis, or painful periods
Obesity
Multiple miscarriages
Previous treatment for cancer, including radiation or chemotherapy
You can schedule an appointment at our Dallas, McKinney, and Frisco, TX locations. We can start the process today by helping you find answers to why you are experiencing infertility.
Causes of Female Infertility
Infertility in women may be caused by one or more factors, including:
Polycystic Ovary Syndrome
Polycystic ovary syndrome (PCOS) is an endocrine disorder that causes a woman's eggs to remain immature, among other symptoms related to the imbalance of hormones. About 10 percent of women of reproductive age in the United States have PCOS.
Pelvic Inflammatory Disease
Pelvic inflammatory disease (PID) is an infection of the woman's reproductive organs that is often the result of sexually transmitted diseases like chlamydia or gonorrhea. It can cause scarring, adhesions or other damage to the fallopian tubes, ovaries, or uterus.
Fibroids or polyps, which are non-cancerous tumors that develop in the woman's uterus, may change the shape of the womb or alter the receptivity of the endometrium for an embryo trying to implant. Polyps, which can form in the uterus, cervix or vagina, are small overgrowths of endometrial tissue. While usually benign, a small percentage of polyps are precancerous or malignant. Uterine polyps can affect the lining of the uterus, which can lead to infertility or miscarriage.
If the body produces too much or too little of one or more hormones essential for reproduction, this can affect ovulation and/or the success of embryo implantation.
As women increase in age the quantity and quality of her eggs begin to decline. Beginning at age 35, a woman's fertility declines steeply, lowering the chance of a healthy pregnancy. This can make conception much more difficult.
Ovulatory dysfunction is a female condition where the ovaries do not produce or release an egg regularly during a menstrual cycle. With diagnostic testing, we can determine if there is no egg being released during ovulation to be fertilized.
Menopause, the cessation of a woman's menstrual periods, indicates that a woman's egg supply is depleted. The average age of menopause is 51, although some women may experience premature menopause.
If you have had more than one miscarriage (experiencing 2 or more consecutive pregnancy losses), we may recommend a thorough female infertility examination and testing. Recurrent miscarriage can indicate an underlying fertility condition.
Endometriosis results when the endometrium, the tissue that lines the inside of the womb (uterus), grows abnormally outside it. This tissue continues to act as if it were still inside the uterus, responding to the menstrual cycle by thickening, breaking down, and bleeding. Because it is outside the uterus, this endometrial tissue is not shed from the body, as it normally would be from the uterus during menstruation. The tissue becomes trapped in the woman's abdomen, typically affecting her ovaries, her bowels, fallopian tubes, the lining of her pelvis or her bladder. The endometrial tissue can cause pain, particularly during a woman's period, and scarring in these areas. This can become a cause of some women's infertility.
Endometriosis mostly affects women of reproductive age, 15 – 45 years old. Researchers don't know what causes endometriosis. They do believe, though, that the hormone estrogen can worsen the problem. They have observed that when women with endometriosis reach menopause and experience a drop in estrogen, their symptoms generally stop.
Unexplained infertility is a diagnosis made when the cause of infertility is unknown despite thorough testing of both the female and male partners. Unexplained infertility affects up to 10 percent of infertile couples.
Female Infertility Reviews
"So bless to have found Dr Mehta! - Dr Mehta has been god sent for us! We had 3 failed IVF rounds with a previous Dr and then found Dr Mehta. I had the most successful IVF round w/ her and she by some miracle got us pregnant. She was extremely sweet and knowledgeable - I actually looked forward to my appts to see her. I loved how hands on she was at all my appointments...I wasn't just another patient - she really took the time out to customize things for me. Her staff was also extremely great - i'm so lucky and blessed to have come across this office. Also the way they handle the finances was great - found it extreme organized and straightforward."
- Anonymous /
Vitals /
Jan 17, 2017
"The Best Dr. ever - Dr Metha has a heart bigger than Texas. She is very involved in all aspects. Therefore, she is aware of your progress. The nurses are also great. After a few months under her care we are expecting our first baby. I would suggest her to any woman who wants a real relationship with her Dr. Also, if you do not wish to be treated like cattle book an appt with her today. You will not regret it. Trust me she is the best out there. She is dedicated, caring, & super smart and up to date on technology, etc."
- Anonymous /
Vitals /
Feb 01, 2013
"Dr. Mehta and her staff are amazing!!! We are just a couple of weeks away from having our baby boy because of her, we are so thankful we found her and we highly recommend her!"
- S.W. /
Facebook /
Dec 22, 2016
"Going through the IVF process is never an easy experience, but throughout the past year, Dr. Mehta has been an amazing doctor guiding us through the process and making sure we understood every step of the way. I really appreciated how much she cares about her patients and takes time to get to know them. Her front office staff is absolutely amazing they were so helpful with payment questions and forms. Not all of the nursing staff were helpful or courteous, but I don't want the few bad ones to take away from the fact that there are some great nurses on her staff."
- Anonymous /
Vitals /
May 12, 2016
"Very personable and knowledgeable - I felt Dr Mehta really tries to approach infertility at every angle she can, and because she has her own history of infertiltiy, she understands not only the physical aspects of infertility, but emotional, as well. Her care seems genuine and sincere. As her patient, even though I did not have to progress as far into infertility treatment as other patients of hers, I feel she really helped open up the door to my getting pregnant after a year of trying. In my journey, besides being diagnosed the obvious AMA (advanced maternal age), it was discovered I had diminished ovarian reserve, a functional ovarian cyst, and thyroid issues that all may have or may have not affected my fertility. I am certain these issues were not and would not have been discovered by a routine OBGYN visit, and am not sure another physician would have been as keen, as well. I would recommend her and her office for solid, compassionate, and professional infertility treatment."
- Anonymous /
Vitals /
Sep 29, 2016
Previous
Next
Diagnostic Testing Available 
Age is one of the most significant factors in deciding when a woman should pursue fertility testing. In general, if a woman in her early 30s or younger has not become pregnant after a year of frequent intercourse without contraceptive, most doctors recommend infertility testing. If a woman is age 35 or older, testing is recommended after just 6 months of trying to become pregnant. For women over 40 years old, fertility testing should be done right away. Common fertility tests for women include:
Ovulation testing
There are specific ovulation tests we can perform to determine if and when a woman is releasing an egg based on a surge in luteinizing hormone (LH). The patient often does this test at home using an over-the-counter kit. Other ovulation tests may include blood tests to check a woman's hormone levels.
Ovarian reserve testing
We can measure the quantity and quality of a woman's egg supply. A woman's ovarian reserve is evaluated by blood tests that examine hormone levels on specific days of her menstrual cycle. In addition, an antral follicle count may be performed via transvaginal ultrasound to examine the ovaries and make an estimate of how many immature eggs are available.
Hysterosalpingogram (HSG)
HSG is an outpatient imaging test that evaluates the shape of the woman's uterus and checks whether her fallopian tubes are open.
Transvaginal ultrasonography
A transvaginal ultrasonography test is performed by inserting an ultrasound probe into the woman's vagina. This allows the fertility specialist to view the uterus and ovaries to examine for cysts, fibroids, or other abnormalities.
Saline infusion sonohysterography
Saline infusion sonohysterography is used to detect uterine abnormalities like polyps or fibroids, which involves filling the uterus with saline (a salt solution) prior to performing a transvaginal ultrasound.
More advanced fertility tests may be performed if necessary. Hysteroscopy can be used to look for signs of disease or damage to the uterus or fallopian tubes. Laparoscopy, a minimally invasive surgery, can evaluate a woman's uterus, ovaries and fallopian tubes for blockages, endometriosis, scar tissue or other problems with the reproductive organs.
Treatments Available at FIRM
The American Society for Reproductive Medicine (ASRM) reports that 85 – 90 percent of infertility cases are treated with either medication or surgery. The recommended course of treatment will vary for each woman based on her individual circumstances, including age, duration of infertility, and overall health.
Some treatments for women include:
Lifestyle changes
It is very important for women having trouble conceiving to manage chronic conditions like diabetes, maintaining a healthy weight, having decreased stress levels, and not smoking.
Ovulation induction medications
We have ovulation induction medications, which are hormones to stimulate the ovaries to release mature eggs available to women who qualify.
Intrauterine insemination (IUI)
By inserting a partner's sperm or a donor's sperm directly into the uterus, we can increase the likelihood of a successful conception.
Minimally invasive surgery
We can repair structural issues or damage to a woman's reproductive organs, or remove cysts or fibroids with minimally invasive surgery.
In vitro fertilization (IVF)
IVF is an advanced assisted reproductive therapy in which a woman's eggs are fertilized in a laboratory and healthy embryo(s) are returned to her uterus.
Intracytoplasmic sperm injection (ICSI)
To obtain pregnancy, an intracytoplasmic sperm injection can be used to insert a single sperm directly into the egg retrieved during IVF.
Preimplantation genetic diagnosis (PGD)
PGD evaluates embryos for the presence of a specific genetic condition prior to implantation in the uterus during IVF.
Assisted hatching
Assisted hatching is a procedure that thins or punctures the outer shell of an embryo prior to transfer back into the uterus during IVF, making successful implantation more likely.
Use of donor eggs or embryos
For Women who cannot conceive with their own eggs (ooctyes), we may recommend the use of a donor egg or embryo.
Gestational carriers or surrogates
If you are experiencing problems getting or staying pregnant, or have health risks associated with pregnancy, there are options with gestational carriers or surrogates. A surrogate will carry your embryo to term.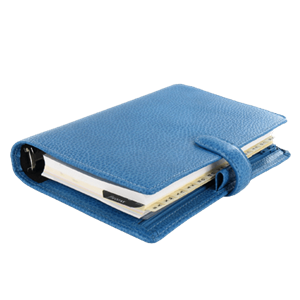 At FIRM, we are fortunate to have an exceptional team of experienced doctors and scientists with access to a world-class, state-of-the-ART (assisted reproductive technologies) laboratory where collaborative efforts have helped build many families. If you have been referred by your primary care physician or OBGYN, please call and schedule a consultation. If you suspect you or your loved one is having an infertility issue, our doctors would like to help you find answers to your infertility. Call and schedule your initial appointment in Frisco, McKinney, or Dallas, TX today.
Related Procedures