Male fertility testing at the Frisco Institute for Reproductive Medicine centers on 2 primary factors: sperm abnormalities and impaired sperm delivery. Our job in our Frisco, McKinney, or Dallas, TX Fertility Clinic is to help you find answers to your unexplained infertility. Male fertility tests usually start with semen analysis to look at count and movement of sperm in the ejaculate. Further testing is ordered if the initial semen analysis is abnormal. Many factors can affect male infertility. While male factor infertility is not as common as female factor infertility, 40 percent of infertility cases have male infertility factors involved.
Infertility is most commonly diagnosed after a couple has actively tried to get pregnant for 12 months or more (having intercourse regularly and without contraception). In most cases, there are no physical signs of male infertility and fertility testing is needed. Some men may choose to get fertility testing sooner if they have one of the following known medical issues that could affect their fertility:
Testicular trauma
Erectile dysfunction, which can be caused by a spinal, emotional or psychological condition
Prior urinary tract surgery
Previous cancer treatments
History of mumps infection
Male fertility testing will require a semen analysis. This test will provide detailed information about sperm quantity, the number of sperm that have good structure and shape (morphology), quality and motility (movement). Sometimes, more than one semen analysis is needed, as sperm levels vary from one test to the next and presence of issues such as an infection can skew the results. FIRM offers semen analysis and sperm cryopreservation by appointment with same-day results through their CLIA-certified Andrology Laboratory. Semen analysis is offered seven days per week, including holidays.
An extremely low concentration of sperm revealed in a semen analysis can indicate a genetic cause. Genetic abnormalities can be a cause of a low sperm count and/or weak sperm.
Male hormones such as testosterone are crucial for sexual development and sperm production. A blood hormone analysis is often done to check hormone levels.
A scrotal ultrasound can reveal structural or blockage issues in the testicles. A transrectal ultrasound examines the ejaculatory ducts and vesicles that carry semen.
Post-Ejaculatory Urinalysis
In addition to semen analysis, post-ejaculatory urinalysis tests for sperm in the male's urine, which may indicate retrograde ejaculation.
Male Fertility Testing Reviews
"Dr. Mehta and her staff are amazing!!! We are just a couple of weeks away from having our baby boy because of her, we are so thankful we found her and we highly recommend her!"
- S.W. /
Facebook /
Dec 22, 2016
"Caring doctor - Dr. Mehta's staff was very friendly from the day I first walked into the office. I felt very comfortable and well taken care of. Dr. Mehta is one of the most caring and knowledgable doctors I have been to."
- Anonymous /
Vitals /
Feb 06, 2010
"excellent docor and staff - This doctor is caring and compassionate. Dr. Mehata is an expert in her field. Her office staff is the best. I don't want to list their names, but to be such short young women, they sure have big hearts!"
- Anonymous /
Vitals /
Feb 08, 2010
"So bless to have found Dr Mehta! - Dr Mehta has been god sent for us! We had 3 failed IVF rounds with a previous Dr and then found Dr Mehta. I had the most successful IVF round w/ her and she by some miracle got us pregnant. She was extremely sweet and knowledgeable - I actually looked forward to my appts to see her. I loved how hands on she was at all my appointments...I wasn't just another patient - she really took the time out to customize things for me. Her staff was also extremely great - i'm so lucky and blessed to have come across this office. Also the way they handle the finances was great - found it extreme organized and straightforward."
- Anonymous /
Vitals /
Jan 17, 2017
"Had a great experience. Dr set realistic expectations so there were no surprises."
- Anonymous /
Vitals /
Sep 23, 2015
Previous
Next
For more complex testing for impaired sperm delivery, we offer special examinations and diagnostic tests to evaluate the cause or condition, such as:
Blockage in the vas deferens that prevents sperm from being in the semen, which is caused by a vasectomy or by natural causes.
Retrograde ejaculation (sometimes called "dry ejaculation"), occurs when semen is ejaculated into the man's bladder rather than emerging through the penis.
Erectile dysfunction or any difficulty achieving and/or keeping an erection through ejaculation during sexual intercourse.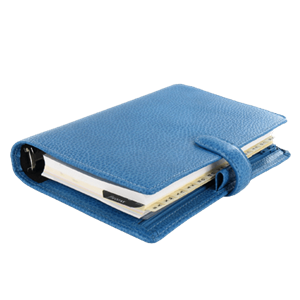 Plan Your Procedure
Recovery Time

None

Average Procedure Time

Varies

Post-op Follow-up

Varies

Procedure Recovery Location

Home
Contact Us
Know Your Reproductive Numbers
With male infertility often having no symptoms, testing is necessary for how to treat your unexplained infertility. Our male fertility tests are performed in the comfort and convenience of our offices in McKinney, Dallas, and Frisco, TX. If you would like to learn more about your reproductive health, please call and schedule an appointment.
Related Procedures