A hysterosalpingogram (HSG) is a test that looks mainly at the anatomy of the uterus and fallopian tubes. The test is performed in our AAAASF-accredited surgical suite at the Frisco Institute for Reproductive Medicine with a special type of X-ray, called fluoroscopy and a contrasting dye solution. A fluoroscopy is a specialized type of X-ray that allows soft tissue, such as internal organs to be seen in real-time. This procedure uses pulsed or continuous radiation to project a sequence of images onto a TV monitor. When used in conjunction with a contrasting dye, the areas being examined are clearly defined.
To receive the HSG, patients generally need to see a radiologist in a hospital or clinic. Frisco Institute for Reproductive Medicine provides HSGs in the comfort and convenience of our offices in Frisco, Dallas, or McKinney, TX, and are performed by the patient's own physician. Due to the expertise of our physicians and staff, patient discomfort during the procedure is minimized and often does not last for more than a few seconds.
Hysterosalpingogram Reviews
"An amazing and well experienced doctor - I am not writing , just because , my wife got pregnant 2 months ago. but also, how well she treats. She has a good and profound knowledge on IVF. Staff has given us the proper instructions at all steps. I thank Rinku Mehta again!"
- Anonymous /
Vitals /
Aug 01, 2016
"Amazing - Dr. Mehta and her team are amazing and kind. They not only book smart about fertility but also compassionate about the whole process. I felt comfortable and reassured there. Dr. Mehta was our 2nd fertility doctor in the Dallas area and she is by far the best and her team is so nice!"
- Anonymous /
Vitals /
Jun 08, 2012
"Wish I meet her sooner - Dr. Mehta is amazing! She diagnosised my problem on the first visit and I had surgery 4 weeks later to fix the problem. Now I am home recovering my family was so pleased with her bedside manner and soon my hubby and I will be TTC!"
- Anonymous /
Vitals /
Jan 21, 2012
"We LOVE Dr. Mehta and her staff. She walked us through every single step of the IVF process, gave us statistics on how likely we were to succeed and was so compassionate and gentle. Every procedure, even the dreaded HSG, was tolerable. She was quick and respected your time, yet you never felt rushed. Her whole team is awesome and friendly. We really are happy we found Dr. Mehta and will refer her to everyone who asks for a reproductive endo! We are thrilled that we are now 15 weeks pregnant with a baby boy! Thanks Dr. Mehta!"
- C.L. /
Google /
May 11, 2016
"The Best Dr. ever - Dr Metha has a heart bigger than Texas. She is very involved in all aspects. Therefore, she is aware of your progress. The nurses are also great. After a few months under her care we are expecting our first baby. I would suggest her to any woman who wants a real relationship with her Dr. Also, if you do not wish to be treated like cattle book an appt with her today. You will not regret it. Trust me she is the best out there. She is dedicated, caring, & super smart and up to date on technology, etc."
- Anonymous /
Vitals /
Feb 01, 2013
Previous
Next
A hysterosalpingogram is used to examine women who have had difficulty getting pregnant. If the doctor suspects the reason may be due to embryo implantation failure or blockage of the fallopian tubes preventing sperm and egg from mingling, the HSG may be in order. It can also be used to check if a tubal ligation reversal surgery has been successful. The HSG procedure may also be used to diagnose recurrent miscarriages, which can be an indication of embryo implantation issues causing infertility. Common reasons for recurrent miscarriages that are found by using the HSG are:
Uterine fibroids
Adhesions (scarring)
Abnormal shape of uterus
Uterine septum
We take special care to ensure the HSG outpatient procedure is as comfortable and convenient as possible. You will be asked to lie face up on the exam table with clothing removed from the waist down, and legs in stirrups to allow for better visual of the vagina. Our board-certified reproductive endocrinologist will insert a speculum into the vagina and will then guide a catheter through the vagina and cervix into the uterus. The speculum will be removed and the uterus and fallopian tubes will be filled with the contrast fluid (radiologic dye) and the fluoroscopic images will be taken. Once all the necessary images have been taken, the catheter will be removed and the procedure is concluded. The HSG procedure takes approximately 5 – 10 minutes to complete.
Risks
The risks associated with the HSG are minimal but can include the development of a pelvic inflammatory infection, or a puncture of the uterus.
Following the HSG procedure, a woman might experience the following side effects:
Slight cramping or discomfort from the contrasting dye
Vaginal spotting for the following few days
Allergic reaction to the dye (in which case a woman should see her doctor)
Benefits
The HSG is extremely helpful in diagnosing fertility problems such as an abnormally shaped uterus, blocked fallopian tubes, and uterine fibroids. Once diagnosed, surgical procedures may be able to restore normal anatomy and promote fertility. Other benefits of an HSG include:
Minimally invasive and short procedure
Radiation does not remain in a person's body after the procedure
Provides valuable information regarding anatomy and potential anatomic factors affecting fertility
Also, at FIRM, a negative serum pregnancy test is required prior to performing the HSG. This test is typically performed on women who are trying to become pregnant, and we only perform the procedure on days 6 – 10 of the menstrual cycle to ensure that the woman is not pregnant.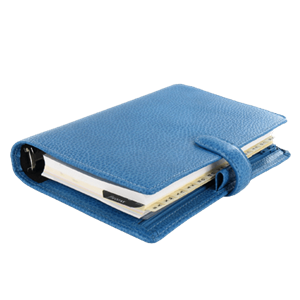 Plan Your Procedure
Recovery Time

30 Minutes

Average Procedure Time

1 Hour

Post-op Follow-up

30 Minutes

Procedure Recovery Location

Home
Contact Us
Special Care With the HSG
We look forward to helping you with your infertility imaging needs at FIRM in Frisco, McKinney, and Dallas, TX. Call and schedule your appointment today.
Related Procedures