During your visit to Frisco Institute for Reproductive Medicine in one of our clinic locations, we may recommend using a sonohysterogram for diagnostic purposes. Our board-certified reproductive endocrinologists use a sonohysterogram (a transvaginal ultrasound in combination with saline solution) to produce a picture of the uterus to determine what issues might be causing infertility. A sonohysterogram is also used to evaluate unexplained vaginal bleeding by injecting the saline solution into the uterus through a catheter placed in the cervix. Once the saline solution fills and separates the walls to the endometrial cavity of the uterus, a transvaginal ultrasound is used to give a much clearer picture of the uterine cavity than can be obtained from a traditional ultrasound imaging.
Both ultrasound and sonohysterogram use sound waves transmitted through the body to create a real-time picture of what is happening inside the body. But the combination of more precise transvaginal imaging and the saline infusion into the uterine cavity provide superior images. The saline outlines the uterine cavity (endometrium) and makes abnormalities such as endometrial growths or scar tissue much more readily visible. To find out if you qualify for a sonohysterogram or have been referred by another physician, we invite you to call our office in Dallas, McKinney, or Frisco, TX.
Sonohysterogram Reviews
"Thank you for all the best care, best wishes, and thoughtful attention during this very important time in our lives. We appreciate you greatly."
- Anonymous /
Office Visit /
Oct 12, 2017
"My thanks to your staff for making me feel comfortable in my every visit ( though for me they were crazy times!!) Thank you Melissa, Kayla, Amy, Mary, Tamma, Nicole, Katie!"
- Anonymous /
Office Visit /
Oct 12, 2017
"The World's Greatest Infertility Doctor - She is a wonderful educated dr. She listens to what you want to do and gives the best service. I was told that I would never be able to have kids. This was a dream come true I'm now pregnant thanks to Dr R. Mehta."
- Anonymous /
Vitals /
Apr 23, 2015
"Hands down, the best doctor and staff! - There are not enough words in this world to be able to say how incredible Dr. Mehta and her amazing staff are. From the moment you walk in the door, you are welcomed with a smile and a friendly hello. As you make your way through the facility, every staff member welcomes you with open arms. The support and love that you will get from this facitlity is like no other. Being a patient of an infertility clinic can be difficult enough, but Dr. Mehta and her staff make you feel like a family member rather than a cattle call. Dr. Mehta takes the time to sit with you, does every ultrasound and is your biggest cheerleader. There truly is no other doctor like Dr. Mehta!! We are beyond blessed to have found this incredible facility. We promise, you don't have to look any further!!!"
- Anonymous /
Vitals /
Mar 31, 2014
"I don't know where to start..... so grateful to have met Dr. Mehta. She and her staff are incredible. Not only do I know that I am getting the most expert care, but also feel like they are all immersed in making sure I am successful in my endevours to have a child. They try and accomodate my needs for scheduling since my work hours make it tough to get away. Dr. Mehta see me herself every time. The nurses are staff always return my calls the same day. My journey is just starting, but I know that I came to the right place."
- T.P. /
Google /
May 11, 2014
Previous
Next
When women are having trouble getting pregnant, having recurrent miscarriages, or abnormal abdominal bleeding they may receive a sonohysterogram. This is the next step in finding a more in-depth diagnosis after a traditional ultrasound fails to explain or find the condition impeding pregnancy. A sonohysterogram typically diagnoses uterine adhesions (scarring), an abnormally shaped uterus, and growths or masses, such as fibroids or polyps within the uterus.
During your appointment time at FIRM, you will lie face up on the exam table with clothing removed from the waist down and legs in stirrups to allow for a better visual of the vagina. Your doctor will insert a speculum into the vagina and guide a catheter through the vagina and cervix into the uterus. Once the catheter is placed, the speculum is removed and the transducer, which converts sound waves into electrical signals and vice versa, is gently placed inside the vagina until it is touching the cervix. A saline solution is injected through the catheter to enlarge the uterus. Your doctor will slowly rotate and reposition the transducer to capture the necessary images. While there is typically minimal discomfort experienced during a sonohysterogram, you may want to take an over-the-counter pain reliever to help with the pain of cramping after the imaging session.
Risks
There are no known medical risks from a sonohysterogram. But a woman may experience the following side effects after a sonohysterogram:
Mild cramping from the saline solution (over the counter pain medicine should help)
Vaginal spotting for the following few days
Extremely low chance of perforating the uterus
Low chance of infection
Benefits
A sonohysterogram is helpful in detecting uterine adhesions (scarring), abnormal growths such as fibroids and polyps, and abnormalities in uterine shape or structure. All of these can inhibit fertility and once diagnosed, the appropriate treatment can help a woman regain her fertility. It is less expensive than other reproductive imaging techniques, takes about 10 minutes to perform, and will not expose you to radiation.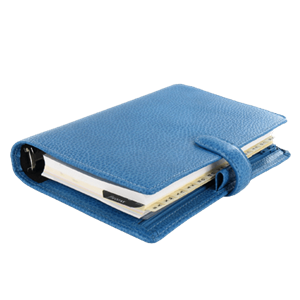 Plan Your Procedure
Recovery Time

30 Minutes

Average Procedure Time

1 Hour

Post-op Follow-up

30 Minutes

Procedure Recovery Location

Home
Contact Us
We offer guidance and support to you during your quest for reasons and causes of your infertility. A sonohysterogram produces a picture of the uterus to determine what issues might be causing infertility. Our experienced reproductive endocrinologists can interpret this image to help you on your way to treatment and improved fertility. We look forward to meeting you and providing this reproductive imaging service. Call our Frisco, Dallas, or McKinney, TX fertility clinic office for more information.
Related Procedures