An ultrasound is a safe way for one of our board-certified reproductive endocrinologists at the Frisco Institute of Reproductive Medicine to view the inside of a patient's body. Ultrasound technology uses sound waves to create an image, called a sonogram, of what is happening within the body. Our experienced fertility doctors use ultrasounds to diagnose infertility and during treatment cycles such as in vitro fertilization (IVF). It will be used to monitor follicle development, guide the egg retrieval, and confirm pregnancy after embryo transfer.
Traditional ultrasounds produce a flat, 2D image of the inside of the body. Advances in ultrasound technology have allowed for 3D and 4D imaging at our fertility clinics in Dallas, McKinney, and Frisco, TX. Sending the sound waves through the body at different angles creates 3D ultrasounds. The sound waves are then sent back to the computer, which is programmed to create a 3D image of the inside of the body. We are proud to offer this innovative technology to our patients undergoing diagnosis and treatment.
Ultrasound Reviews
"So grateful for such an amazing doctor and clinic. Felt comfortable about the sonos and got quick response from all the staff."
- Z.M. /
Google /
Apr 11, 2017
"Hands down, the best doctor and staff! - There are not enough words in this world to be able to say how incredible Dr. Mehta and her amazing staff are. From the moment you walk in the door, you are welcomed with a smile and a friendly hello. As you make your way through the facility, every staff member welcomes you with open arms. The support and love that you will get from this facitlity is like no other. Being a patient of an infertility clinic can be difficult enough, but Dr. Mehta and her staff make you feel like a family member rather than a cattle call. Dr. Mehta takes the time to sit with you, does every ultrasound and is your biggest cheerleader. There truly is no other doctor like Dr. Mehta!! We are beyond blessed to have found this incredible facility. We promise, you don't have to look any further!!!"
- Anonymous /
Vitals /
Mar 31, 2014
"I absolutely loved Dr. Mehta and her office staff. Everyone was so kind and made me feel comfortable. My most memeorable experience was the first time my husband and I met with Dr. Mehta and she looked at is and said "You will get pregnant, this is a no brainer, but I just can't promise you when" This was great to hear! Sure enough 4 months later I was pregnant and after having bloodwork done and waiting, Dr. Mehta took the time herself to call and tell me the good news. Another great memory was when we went in for the last ultrasound before being released Dr. Mehta hugged and congratulated my husband and I. She really has a strong connection with her patients and builds a relationship so that you feel comfortable and confident in your decisions throughout the process. I would definitely reccomend Dr. Mehta and her staff to anyone who is having issues with fertility. She will make the entire process so much easier on you and your family. Thanks Dr. Mehta for caring so much for me individually as you do with all your patients."
- Anonymous /
Vitals /
Jan 07, 2014
"Thank You Dr.Mehta - We would like to thank Dr. Mehta from bottom of our hearts. After years of trying we finally had success in the first cycle of IVF, thanks to Dr. Mehta and her staff. We thank her a lot for what she has done. Dr. Mehta is very caring, positive and professional. She listens and answers all questions. One thing which we liked was that she used to do all the ultrasounds herself. Her diagnosis is very accurate and that helped with the results. And not to miss her caring staff. They are all so professional and always inclined to help patients. They are always prompt on phone and help patients by answering any kind of queries even after-hours. We feel very lucky to have met Dr. Mehta. We thank God everyday and hope she continues doing great job by helping couples enjoy joy of parenthood."
- Anonymous /
Vitals /
Oct 06, 2013
"We are grateful to the dedicated team at FIRM. We had success with our first round of IVF and my wife gave birth to our healthy little boy 6 weeks ago. We now realize that is a long journey for many couples to have a baby. We were lucky and Dr. Mehta helped make it a short trip for our family! Thanks Again!"
- J.S. /
Google /
Jul 31, 2017
Previous
Next
During an ultrasound at one of our fertility clinics, our patient will be asked to lie face up on the exam table with clothing removed from the waist down. The doctor will apply a water-based, non-staining ultrasound gel to the transducer. It will be placed gently inside the vagina until it is touching the cervix. We will rotate and reposition the transducer as needed to capture the images necessary. High-frequency sound waves are transmitted through the transducer and the gel into the body. As the sound waves bounce back and are received by the transducer, the computer creates a real-time image of the inside of the body. The images are sonograms and can be viewed in video or as printed still images. There is typically little to no pain or discomfort experienced from a transvaginal ultrasound.
In fertility medicine, ultrasounds are used as a noninvasive way to view the reproductive organs. Ultrasounds are helpful in diagnosing common fertility problems, such as ovarian cysts, and monitoring follicle development during ovarian stimulation and IVF. An ultrasound can be performed transvaginally, within the vagina, or transabdominally over the top of the abdomen.
Ultrasound Risks & Benefits
Risks
There are virtually no risks associated with receiving an ultrasound. Mild discomfort may be felt if the area being scanned is tender.
Benefits
The largest benefit of ultrasound technology is the ability to view the inside of the body in a noninvasive way. Ultrasound has many different uses including but not limited to monitoring egg development during fertility treatments, monitor the thickness of the lining of the uterus, provide visual guidance during procedures such as IVF egg retrieval and monitor the early development of a baby during pregnancy.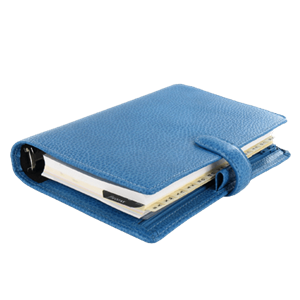 Plan Your Procedure
Recovery Time

None

Procedure Recovery Location

Home
Contact Us
As part of FIRM's dedication to personalized and compassionate care, our doctors make sure to perform your ultrasounds while you are in treatment. In real-time, our doctor can see the movement and structure inside of the body at the very moment the ultrasound is performed. We would like to offer you the opportunity to have an ultrasound at our clinic. Please call and schedule an appointment. It will be your first step toward building your family with FIRM.
Related Procedures