Hysteroscopy is a procedure that involves inserting a hysteroscope, a tube with a light and camera, into the uterus through the cervix to view the inside cavity of the uterus (endometrial cavity). A hysteroscopy can be either diagnostic or operative in our AAAASF-accredited surgical suite at the Frisco Institute for Reproductive Medicine. A diagnostic hysteroscopy allows our board-certified reproductive endocrinologists to assess the size, shape, and lining (endometrium) of the uterus. This procedure is performed to find abnormalities that may affect a woman's fertility or cause other gynecological issues.
Once the hysteroscope is guided into the uterus, your doctor will fill the uterus with saline to inflate and enlarge the uterus to provide a better view of the endometrium. The feed from the camera on the hysteroscope is transmitted to a TV monitor in the operating room, which our surgeon views while manipulating the hysteroscope. The surgeon may decide to correct the identified problem when it is found, so the diagnostic hysteroscopy becomes an operative hysteroscopy. Small tools are inserted through the hysteroscope to correct such problems as adhesions (scar tissue), fibroids polyps, and uterine septum. A hysteroscopy is traditionally an outpatient procedure, meaning that an overnight hospital stay is not normally required.
Hysteroscopy Reviews
"Going through the IVF process is never an easy experience, but throughout the past year, Dr. Mehta has been an amazing doctor guiding us through the process and making sure we understood every step of the way. I really appreciated how much she cares about her patients and takes time to get to know them. Her front office staff is absolutely amazing they were so helpful with payment questions and forms. Not all of the nursing staff were helpful or courteous, but I don't want the few bad ones to take away from the fact that there are some great nurses on her staff."
- Anonymous /
Vitals /
May 12, 2016
"The best - I love Dr. Mehta and her staff! We tried for over 2 years on our own but no luck. Then we tried clomid for 6 months with my gyn, still no luck. I was referred to see Dr. Mehta and from the first visit she put me at ease, helped me understand what was going on. She saw something unusual on my sonogram and turns out it was a growth in my uterus called a polyp. She removed it surgically, which was the most easy surgery I have ever had, was back to work the next day! We then tried another medication and IUI and were pregnant within 2 tries. I am so grateful to Dr. Mehta for her kindness, diligence and expertise. All the nurses are wonderful too especially Nicole and Tama."
- Anonymous /
Vitals /
May 31, 2014
"I began seeing Dr. Guerami two years after seeing Dr. Madsen for my first pregnancy. Dr. Guerami was supportive, kind and made every effort to put me at easy during my office visit. I also appreciated his frank talk (I am not a fan of sugar coating). Dr. Guerami told me what the plan was and he made sure to follow up with me regularly. He made sure all my results were explained in a way that I could understand. The staff has always been courteous, kind, patient (even at my most neurotic) and prompt with results. The simple acts of kindness by the staff went so far in my estimation and let me know exactly how much they care about their patients. Now for the good stuff: Under Dr. Guerami's supervision and guidance, I became pregnant with almost no medication within six months. I am 8 weeks and although this will be my last pregnancy (c'mon, I'm almost 34), I would HIGHLY recommend Frisco Institute for Reproductive Medicine and specifically Dr. Guerami to anyone who struggles with infertility. I will never be able to adequately put into words how much I admire the physician and the staff. Thank you all for your dedication and hard work.Maya, Patrick, Logan (age 2) and Gummi Bear Graham"
- L.S. /
Google /
May 11, 2014
"We are so thankful for Dr Mehta & her awesome staff!! Our beautiful Emma Jai is proof of her amazing work!! We ?? FIRM!! Keep up the good work!! ??"
- J.H. /
Facebook /
Oct 08, 2015
"Caring doctor - Dr. Mehta is such a caring doctor! I wouldn't have my sweet little boy if it wasn't for her due diligence."
- Anonymous /
Vitals /
Apr 22, 2014
Previous
Next
If you need a hysteroscopy, we will do our best to make you comfortable during the testing. A hysteroscopy can be performed by using a sedative, to make you more relaxed during the procedure, or can be done under general anesthesia. If general anesthesia is used, you must not eat or drink for at least 8 hours before the surgery. You will need to have an empty bladder as well. We will ask you to wear a hospital gown and lie face up on the examination table. Your feet will be supported in stirrups. Your doctor will insert a speculum into the vagina for better visibility of the cervix. Then, your doctor will guide the hysteroscope into the vagina, through the cervix, and into the uterus (inflated with liquid). Once inside, the doctor can use the hysteroscope to view and repair any issues found in the reproductive organs by using special surgical instruments inserted through the hysteroscope. After the procedure, you will be monitored for a couple of hours in a private recovery room. You will need someone to drive you home to be discharged.
A hysteroscopy procedure is used to diagnose causes of uterine issues, many of which can cause infertility. Physicians may recommend a hysteroscopy to evaluate:
Abnormal bleeding
Recurrent miscarriage
Abnormally shaped uterus
Uterine fibroids and polyps
Blocked fallopian tubes
Septums, a congenital abnormality causing a wall of tissue within the uterine cavity that can lead to miscarriage
A hysteroscopy should only be performed on women who are not pregnant and are not menstruating. Performing the hysteroscopy on days 6 – 10 (after menstruation but before ovulation) of the menstrual cycle can help to ensure the patient is not pregnant. It is possible to remove polyps, cysts, small fibroids, scar tissue and certain congenital defects. The fibroid seen inside the cavity of the uterus can be removed without an incision by using instruments placed through the cervix. The operative site should heal rapidly.
Risks
Complications from a hysteroscopy are rare, only about 2 percent of hysteroscopy patients have complications from the procedure. Risks include infection, excessive bleeding, a reaction to the liquid used to expand the uterus, a perforated uterus, or complications from anesthesia (vomiting, nausea, headache, allergic reaction, lung infection). Common side effects of a hysteroscopy are:
Bloating from the liquid used to expand the uterus
Various vaginal bleeding, ranging from light spotting to menstrual-like flow
Benefits
The benefits of having a hysteroscopy are a shorter hospital stay, less pain medication needed during recovery, no incisions to heal, and may allow patients to avoid hysterectomy and open abdominal surgery.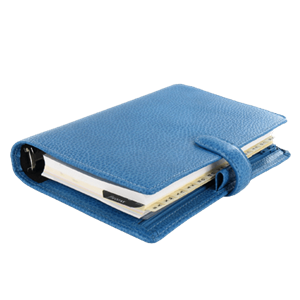 Plan Your Procedure
Recovery Time

1 Day

Average Procedure Time

1 Hour

Post-op Follow-up

1 Day

Procedure Recovery Location

Home
Contact Us
Schedule Your Appointment
We can provide you with a diagnostic or operative hysteroscopy at FIRM in Frisco, Dallas, or McKinney, TX. Call and schedule an appointment today for a confidential consultation. We also accept referrals from your primary care physician. It is our goal to help you find answers, get the treatment needed, and improve your chances at achieving pregnancy.
Related Procedures