Intracytoplasmic sperm injection (ICSI) is an assisted reproductive technology that may be used in conjunction with in vitro fertilization (IVF) at the Frisco Institute for Reproductive Medicine. During traditional IVF, each egg is placed in a Petri dish with more than 50,000 sperm in the hopes that one sperm will penetrate the egg's outer shell to enter the cytoplasm, fertilizing the egg. During this procedure at FIRM, the female undergoes medication-induced ovarian stimulation to make mature eggs develop, which are then surgically retrieved through an outpatient procedure. The male's semen (collected or donated) is prepared by centrifuging, which separates the live sperm from dead sperm and other debris in the semen. ICSI is a procedure used during IVF in which a single sperm is injected directly into the egg to increase the chances of fertilization. It is also used in cases where the ability of the sperm to penetrate the outer layer of the egg is in question because of the thickness or hardness of the egg itself.
If you would like to learn more about our technologies, or are considering infertility treatment, we suggest you make an appointment with one of our board-certified reproductive endocrinologists. You can build a team of infertility medical professionals in Frisco, McKinney, or Dallas, TX to help you understand your options and infertility, and educate yourself on the different procedures to attain pregnancy.
ICSI Reviews
"An amazing and well experienced doctor - I am not writing , just because , my wife got pregnant 2 months ago. but also, how well she treats. She has a good and profound knowledge on IVF. Staff has given us the proper instructions at all steps. I thank Rinku Mehta again!"
- Anonymous /
Vitals /
Aug 01, 2016
"Dr. Mehta - Dr. Mehta is a wonderful, compassionate, smart physician who will go above and beyond for her patients. We had a negative experience with a previous clinic and spent a lot of time researching where to go next. When we saw FIRM's success rates and researched Dr. Mehta and the clinic's embryologist, we were really excited to have an initial consultation with Dr. Mehta. From the moment we stepped into her office, we knew we had found the right fertility clinic. Dr. Mehta was knowledgeable but compassionate. We spent over 45 minutes with her during our first appointment going over our previous IVF cycle and hearing our options for our future treatments. What I really like about Dr. Mehta is she does not try to rush you into a treatment plan. She gave us our options and encouraged us to discuss and think about them before jumping into another IVF cycle. This simply does not happen at many clinics and we appreciated her telling us that we had time and did not need to rush into anything. We ended up going through a round of IVF with Dr. Mehta. IVF is stressful, but Dr. Mehta and her clinic staff make it as easy as they can. The nursing team is wonderful. They are compassionate and organized and are great communicators. We were out of state patients (much more complicated), and I was worried that things would slip through the cracks because I could not ask questions face to face. This was not the case at all. All I needed to do was pick up the phone and I could reach my assigned nurse. I didn't reach an answering machine or have to use a portal, I could just call. I really cannot speak more highly of Dr. Mehta and her amazing clinic. Everyone from the receptionist to the finance manager to the nurses to the anesthesiologist was wonderful. We felt like they truly cared about us and our future family. My husband commented several times that at our previous clinic he just felt like he was "there" but that at FIRM he felt like he was an important part of the team. We are currently 9 weeks pregnant with our little miracle thanks to Dr. Mehta!"
- Anonymous /
Vitals /
Apr 28, 2017
"I began seeing Dr. Guerami two years after seeing Dr. Madsen for my first pregnancy. Dr. Guerami was supportive, kind and made every effort to put me at easy during my office visit. I also appreciated his frank talk (I am not a fan of sugar coating). Dr. Guerami told me what the plan was and he made sure to follow up with me regularly. He made sure all my results were explained in a way that I could understand. The staff has always been courteous, kind, patient (even at my most neurotic) and prompt with results. The simple acts of kindness by the staff went so far in my estimation and let me know exactly how much they care about their patients. Now for the good stuff: Under Dr. Guerami's supervision and guidance, I became pregnant with almost no medication within six months. I am 8 weeks and although this will be my last pregnancy (c'mon, I'm almost 34), I would HIGHLY recommend Frisco Institute for Reproductive Medicine and specifically Dr. Guerami to anyone who struggles with infertility. I will never be able to adequately put into words how much I admire the physician and the staff. Thank you all for your dedication and hard work.Maya, Patrick, Logan (age 2) and Gummi Bear Graham"
- L.S. /
Google /
May 11, 2014
"Thank you for all the best care, best wishes, and thoughtful attention during this very important time in our lives. We appreciate you greatly."
- Anonymous /
Office Visit /
Oct 12, 2017
"My thanks to your staff for making me feel comfortable in my every visit ( though for me they were crazy times!!) Thank you Melissa, Kayla, Amy, Mary, Tamma, Nicole, Katie!"
- Anonymous /
Office Visit /
Oct 12, 2017
Previous
Next
ICSI is particularly effective for male factor infertility conditions. In some cases, the outer layer of the woman's egg is too thick or hard for a sperm to be able to penetrate it under normal circumstances, a problem that ICSI bypasses. When previous attempts at IVF have not been successful, some patients may opt to try ICSI to improve their chances of fertilization, even if the man's sperm quality is normal.
Men who have blockages in their reproductive tracts that keep sperm from releasing may be good candidates for ICSI. In addition, ICSI is effective for men whose sperm have the following issues:
Low quantity of sperm production
Variable counts of sperm quantity
Poor motility, making it difficult for the sperm to move through the female reproductive tract and/or the medium used for in vitro fertilization
After a successful surgical egg retrieval, a laboratory technician at FIRM will use a high-powered magnification and a micropipette (small needle) for the injection of one sperm into the egg. The ICSI technique injects the single sperm through the outer shell and into the cytoplasm of the egg, where the sperm must be to fertilize the egg. If fertilization is successful, embryos will develop that can be transferred into the woman's uterus or frozen for use in a future IVF treatment cycle.
When ICSI is used, between 50 – 80 percent of inseminated eggs are successfully fertilized. Pregnancy success rates for embryos created using ICSI are the same as with traditional IVF. Although ICSI greatly improves the chances of fertilization, it sometimes does not culminate in the development of a healthy embryo. The fertilized egg may not grow properly or may stop growing entirely. In less than 1 percent of cases, the ICSI process damages egg cells.
In ICSI, the needle used to insert the sperm can damage some of the eggs. There is a slightly higher chance of conceiving a baby with sex chromosome abnormalities with ICSI/IVF than the 1.5 – 3 percent chance involved in natural conception. However, researchers are unsure whether this increased risk is due to the sperm quality or the procedure itself. Men with very low sperm counts or azoospermia (no sperm in the ejaculate) have a higher risk of passing on genetic defects, and are encouraged to pursue genetic testing prior to ICSI.
A pregnancy achieved through ICSI that involves a fetus with genetic abnormalities is at increased risk of miscarriage. In less than 1 percent of children conceived using ICSI and IVF, certain conditions may occur, including:
Hypospadias (a urinary hole in males or females that is not in the proper place)
Sex chromosome abnormalities
Beckwith-Wiedemann syndrome, which increases risk of cancer and some congenital features
Angelman syndrome (severe disorders in physical and intellectual developmental)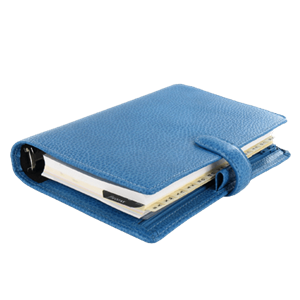 Plan Your Procedure
Recovery Time

None

Average Procedure Time

2 Hours

Post-op Follow-up

1 Hour

Procedure Recovery Location

Home
Contact Us
We do a special educational session for our patients to learn about our IVF laboratory and ICSI procedures. You will learn how the ICSI injection is done, how the embryos are taken care of before injection, and how they are cultured. You will see videos to learn about the technologies we use. At FIRM, we believe all patients should understand all the aspects of their treatment and be comfortable with the decision that they're making. We would like to help you make decisions and provide the resources, such as ICSI, to treat your infertility conditions, if possible.
Related Procedures