Laparoscopy is a minimally invasive surgical procedure for women with unexplained infertility at the Frisco Institute for Reproductive Medicine that uses a laparoscope. This small, fiber-optic tube with a light and camera is inserted through 2 or more tiny incisions, usually near or through the belly button, to minimize visible scars on the skin. Once properly placed, the camera on the laparoscope will transmit images to a TV monitor in the operating room for the doctor to view. The laparoscope allows the doctor to view the reproductive organs and pelvic cavity to check for signs of infertility.
Infertility medicine, laparoscopy is used after all other reproductive imaging tests have not resulted in a diagnosis. Laparoscopy is sometimes performed on women with unexplained infertility. Some of the main issues laparoscopy may diagnose are:
Abnormalities in the uterus or ovaries
Blocked fallopian tube(s)
Adhesions (scar tissue)
Uterine fibroids
Endometriosis (can only be confirmed with laparoscopy)
If you are looking for a fertility specialist who can perform laparoscopy procedures or have been referred to FIRM by another physician, please call and schedule a consultation to meet with one of our board-certified reproductive endocrinologists in one of our Dallas, McKinney, or Frisco, TX locations.
Laparoscopy Reviews
"I LOVE this office - I just want to say THANK YOU for making our dreams come true. Its a blessing to meet such wonderful people at a Dr.'s office. The staff there is great. They all do a fantastic job! Keep up the good work. Thanks for everything. For once we didnt feel like a number :)"
- Anonymous /
Vitals /
Feb 08, 2010
"The best - I love Dr. Mehta and her staff! We tried for over 2 years on our own but no luck. Then we tried clomid for 6 months with my gyn, still no luck. I was referred to see Dr. Mehta and from the first visit she put me at ease, helped me understand what was going on. She saw something unusual on my sonogram and turns out it was a growth in my uterus called a polyp. She removed it surgically, which was the most easy surgery I have ever had, was back to work the next day! We then tried another medication and IUI and were pregnant within 2 tries. I am so grateful to Dr. Mehta for her kindness, diligence and expertise. All the nurses are wonderful too especially Nicole and Tama."
- Anonymous /
Vitals /
May 31, 2014
"A - I have never met a more caring doctor than Dr Mehta. I wish all doctors were as wonderful as she is. She is very professional but in a friendly, understandable manner. She explained everything in terms I could understand and did not mind answering a dozen questions. She always walked in with a smile and made the extra effort to get to know me and my husband. I am forever greatful to Dr Mehta, we got our twins because of her! Even when previous attempts didn't work out, she never gave up on me. A very sweet, encouraging and determined doctor."
- Anonymous /
Vitals /
Jul 24, 2010
"Wish I meet her sooner - Dr. Mehta is amazing! She diagnosised my problem on the first visit and I had surgery 4 weeks later to fix the problem. Now I am home recovering my family was so pleased with her bedside manner and soon my hubby and I will be TTC!"
- Anonymous /
Vitals /
Jan 21, 2012
"Dr Mehta is the best doctor I have ever worked with. I really wish she delivered my baby that is now on the way!!"
- A.R. /
Google /
May 11, 2015
Previous
Next
Before your surgery at our fertility clinic, we ask that you follow all post-operative instructions given to you by your doctor. You should fast (no food or drink) for at least 12 hours before the surgery time. Please arrange for someone to drive you home after the surgery. We ask that once you are at the clinic, you should try to empty your bladder one hour before surgery. You will receive fluids and medications through an IV in a vein in the arm.
Once in the operating room, general anesthesia will be applied through the IV and you will fall asleep. As soon as you are under anesthesia, we may place a breathing tube and/or catheter. The laparoscopy procedure typically takes about 30 – 90 minutes to complete. To achieve the best view of the organs, a hollow needle is inserted into the abdomen and the cavity is inflated with carbon dioxide or nitrous oxide (gas). This process moves the organs away from the abdominal wall for optimum visibility. Once the abdomen is inflated, the laparoscope and/or surgical tools are put through the incisions to diagnose or repair the issues. During the procedure, your doctor may take tissue samples, remove cysts, or fix abnormal anatomy. The tools and the gas will be removed, and your small incisions will be stitched and bandaged.
When performing a diagnostic laparoscopy, the doctor may decide to correct any issues, such as fibroids, or endometriosis – thus changing the procedure from diagnostic only to an operative laparoscopy. Surgical instruments are operated through the laparoscope or through another incision point. The doctor can either cut the tissue or will use an electrocautery beam to cauterize and remove the tissue. We will discuss all the options during your private consultation or pre-surgery appointment.
Risks
Laparoscopy, like any surgical procedure, is not without risks. Approximately 1 – 2 percent of laparoscopy procedures involve complications, such as:
Anesthesia issues
Formation of adhesions (scar tissue)
Nerve damage
Blood clots
Hematomas (a swelling caused by blood outside its vessel)
In rare cases, the laparoscopic tools may puncture the abdominal wall or other organs. If an injury occurs, the damage will be repaired immediately.
Benefits
One of the biggest benefits of this surgery is that it is less invasive than the alternative – a laparotomy (involves a larger incision). A laparoscopy is an outpatient surgery and it often does not involve an overnight hospital stay. Also, your experienced doctors can also correct abnormalities or issues at the time of surgery rather than scheduling an additional procedure.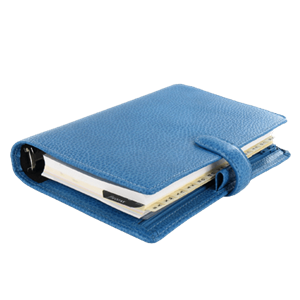 Plan Your Procedure
Recovery Time

None

Procedure Recovery Location

Home
Contact Us
Understanding Your Options
At FIRM, we can use laparoscopy as a diagnostic or an operative tool for women experiencing infertility. This is a surgical procedure that can find problems within the cavity of the uterus and correct abnormalities or fertility impediments using special instruments inserted through the laparoscope. After a thorough examination and reproductive imaging, our doctors can discuss your options with laparoscopy if your case warrants further exploration. Call and schedule an appointment to learn more or to follow-up with a physicians' referral. We look forward to helping you with your reproductive issues.
Related Procedures