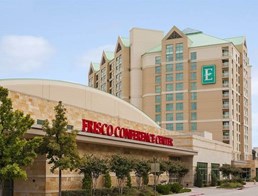 Embassy Suites
Embassy Suites
Frisco, TX
Embassy Suites is the ideal choice for having both the comfort of a roomy suite and the convenience of easily seeing Frisco's local attractions.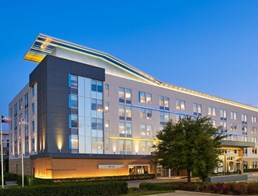 Aloft Frisco
Aloft Frisco
Frisco, TX
Looking for your hotel to be a highlight of excitement for your Dallas travels rather than more of the mundane? Look no further than Aloft Frisco.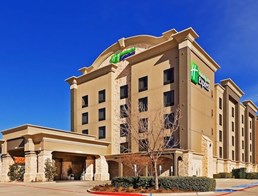 Holiday Inn Express
Holiday Inn Express
Frisco, TX
Rest easy at the Holiday Inn Express in Frisco where the stress of travel is eased by luxurious amenities, spacious rooms, and quality service.